PROPERTY SOLUTIONS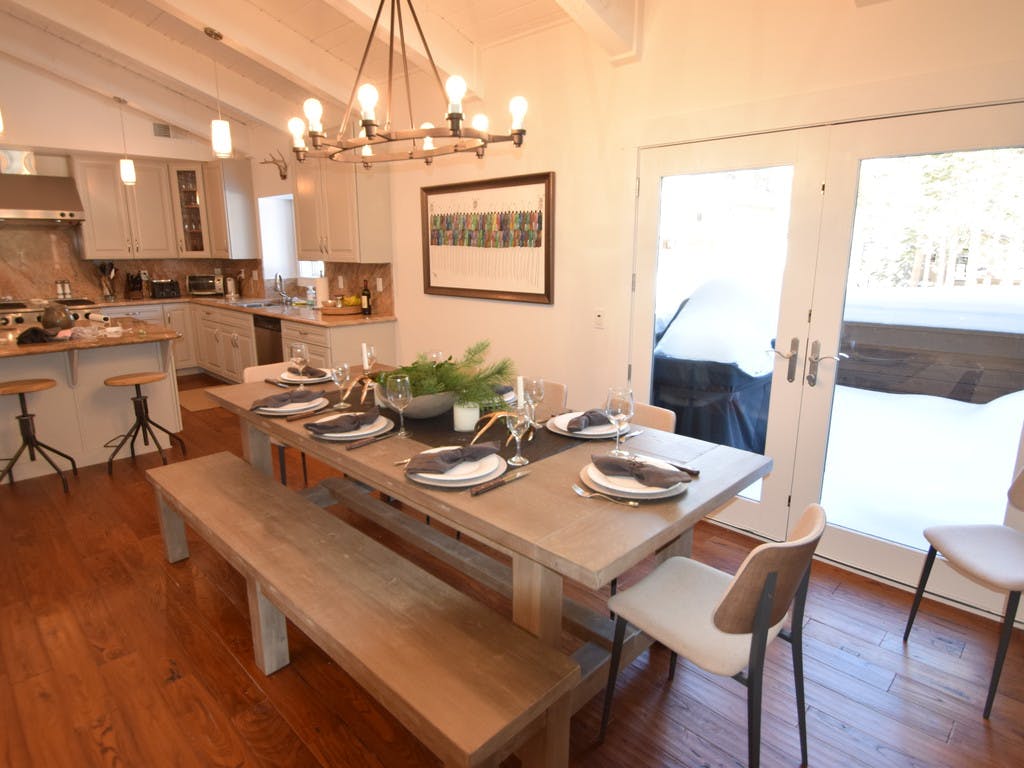 If you are a second or third home owner looking for a higher-end, more personal management experience for your income property, looking to invest in rental property for the first time, or are unsure of what the best options are, Raku Properties can help. We pay the utmost attention to your wishes while providing an excellent and proven return on your investment.
What We Do
Short-term/Vacation rental ¹
Mid-term or Corporate rental ¹
Sports team lease ²
Registration with 3rd Home ³
Film and print shoot location registration
Event venues
Charitable auction
We will perform a property evaluation for rental suitability (long or short term) and income potential analysis, including price recommendation and review of local government zoning and licensing necessary for converting to income property.
Sports season leases for furnished homes only available in certain cities.
3rd Home is a high end, non-simultaneous, home exchange program that allows you to convert weeks at your home into currency that can purchase weeks at other homes all across the world. https://www.3rdhome.com
Case Studies
Unwined Napa

ISSUE:

These owners had recently learned they were pregnant and were unable to use their estate very often and were looking for alternate uses to help offset the cost to own the estate.

SOLUTION:

We converted the estate from strictly family and personal use to rental-ready, registered it for photo an film shoots and added the property to 3rd Home for vacation home exchange. We also created usable, lock off storage areas, brought the amenities to hotel-quality, created an easy format for staff to convert the propert back and forth for alternate uses and created a website, online booking and advertisement for the property as a short, and mid-term use.

This incredible, sprawling, working vineyard estate is the pride and joy of the owners who use it regularly. The owners were not using the estate as much as they had in the past and were interested in some alternate usage while maintaining the availability for their own use. We converted the entire property to a more hotel-like state (storing personal items in easily accesse lock offs), purchased high-end, hotel-like amenities, built a website, online booking and calendar system, registered the home with holiday exchange programs (the owners have exchanged several times and enjoyed such destinations as Cabo San Lucas and Hawaii). The property was even scouted for a Pottery Barn catalog shoot. The owners are able to come and enjoy the property as they like, but also have enough income coming in to offset property tax and staff costs.

San Francisco Ball Park View

ISSUE:

Beautiful, San Francisco Bay view condo needed a solution after destructive tenants. The owner lived remotely and was willing to sell 'as is' at a huge loss.

SOLUTION:

This 3br/2ba, executive, top floor, view condo in San Francisco that overlooked the AT&T Ballpark had been purchased for just over a million. We did a modest upgrade, rented the property on a corporate lease, and then sold at a profit.

This was a heartbreaking project initially that became a great success. The owner allowed family friends to use the condo for a few years. The result was major damage including pet urine stained floors and underlay and permanent damage to walls, fixtures and appliances. The real estate listing agent suggested a list price of $899,000 (almost a $200,000 loss in two years). Instead, we requested a modest upgrade budget ($50,000). The America's Cup was scheduled to take place later that year and we banked on being able to obtain a corporate lease after the upgrade. The budget not only afforded a full remodel but also fully furnished the condo, right down to new silverware. The result was amazing. The condo was leased to Oracle sailors for the Cup within 3 days of listing on a 10 month contract. The corporate lease paid for the renovation and then some. At the end of which, we listed the condo at $1.25mil and sold for all cash, with 6 offers, within 5 days. The best reward, however, was turning the owner's experience around.